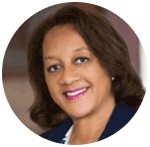 Teri Kirkwood
CAREER HIGHLIGHTS
Labor and employment counsel, defending clients in state and federal courts
Successful 1st or 2nd chair of over twenty bench and jury trials and arbitrations
Drive cases from inception to resolution, including formulating case strategy; taking and defending depositions of plaintiffs, expert witnesses and third-party witnesses; successful motions (including summary judgment); representing clients in mediations; preparing for arbitration and trial
Conduct internal investigations and interview witnesses regarding claims of harassment, discrimination, whistleblowing, retaliation, and wrongful termination
Provide counseling and advice to clients on various employment issues, including reasonable accommodations, leaves of absence, terminations of high level executives, and investigations of harassment and discrimination claims to minimize potential litigation
Conduct harassment and discrimination prevention training and other training courses
Work with clients regarding pre-litigation and litigation strategies as well as litigation prevention
Supervise junior associates, summer law clerks and paralegals
Past mediator, Los Angeles Superior Court ADR Panels, California Court of Appeal Panel
Representative Successes:
Second-chaired jury trial in disability in discrimination, receiving a complete defense verdict. (This was the second trial after mistrial declared in the first trial after more than a week of testimony.)
successfully obtained summary judgment against FEHA claims of discrimination, retaliation and failure to accommodate prompting dismissal of two additional actions filed by same plaintiff's counsel asserting similar claims.
Successfully compelled arbitration for clients under challenging circumstances including develop supporting evidence to compel enforcement of agreements against plaintiffs' challenges to the validity of the agreements.
Developed winning strategy for arbitration resulting in defense award on first morning of schedules three-day arbitration.
EDUCATION
HARVARD LAW SCHOOL — Cambridge, Massachusetts, Juris Doctor
PITZER COLLEGE — Claremont, California, Bachelor of Arts, Economics/Psychology
PROFESSIONAL EMPLOYMENT
MORGAN, LEWIS, Los Angeles, California – 2007-2019
Senior Attorney –Labor & Employment Practice Group.
OFFICES OF TERI E. KIRKWOOD, Los Angeles, California – 2003-2007, 2019-Present
Litigator and Mediator with extensive experience representing individuals and businesses in various employment matters, business, Homeowners Association, complex environmental pollution, and fair housing litigation.
WILION, KIRKWOOD, HOFFMAN & DEANE, LLP – 1999-2003
(Formerly Wilion, Kirkwood & Kessler, LLP), Los Angeles, California Partner, Head of Employment Practice Group. Litigator and Mediator. Practice focused on employment (70%) and civil litigation in a variety of subject matter areas in state and federal courts, at trial and appellate levels, including: wrongful termination, discrimination, harassment, disability discrimination, defamation, and Homeowners Association claims and issues.
ADMISSIONS
State Bar of California, U.S. District Court, Central, Eastern, Southern Districts of California
© Copyright 2021. MANN LEGAL TEAM All rights reserved.