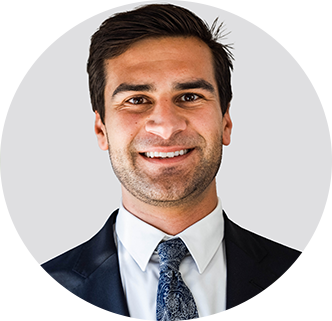 James White
James White's practice focuses on complex consumer and business litigation, personal injury, and healthcare regulatory matters. Prior to joining Mann Legal Team, he worked at one of Los Angeles' premier plaintiff firms, where he focused on mass tort litigation, class actions, and catastrophic personal injury.
In every matter, James takes great care to develop a close working relationship with his clients. He stresses the importance of clear and consistent communication to best serve those clients.
Litigation Experience
Worked on a California coordinated proceeding involving a household product linked to ovarian cancer, which successfully resulted in a $417 million verdict for the plaintiff.
Worked on a nationwide class action litigation involving improper fee assessments on royalties due to performers. The matter was successfully resolved before trial for a substantial sum.
Worked on a class action litigation involving the "skimming" of royalty payments due to musicians.
Worked on a medical privacy matter alleging a hospital tracked some of its patients' internet browsing activity, then shared the data with third parties.
Worked on mass tort litigation involving a popular brand of e-cigarette that has been linked to various lung injuries.
Worked on mass tort litigation where residents of a California county were exposed to harmful fumes released from a water channel due to unsafe storage and dumping of chemicals.
Worked on a catastrophic personal injury matter where a bicyclist was run over and killed by a truck in Nevada.
Worked on a catastrophic personal injury matter where an individual was shot multiple times by police in his home.
Worked on multiple personal injury matters involving Transportation Network Company (TNC) vehicles like Uber and Lyft.
Represented international real estate company with California holdings in landlord-tenant dispute.
Transactional Experience
Represented a non-profit Knox-Keene plan in its transition to for-profit status ahead of a sale.
Represented a public healthcare company in its search for new market opportunities in California and analyzed the viability of implementing a patient copayment assistance program.
Helped a public healthcare company determine the viability of applying for an insurance license.
Represented a healthcare company in its purchase of a Pharmacy Benefit Manager.
Memberships
Los Angeles County Bar Association
Consumer Attorneys Association of Los Angeles
Consumer Attorneys of California
Federal Bar Association
South Bay Bar Association
Education
Bachelor of Arts — University of Michigan
Juris Doctor — University of California Hastings College of the Law

Senior Development Editor, Hastings Law Journal, Vol. 71
© Copyright 2021. MANN LEGAL TEAM All rights reserved.