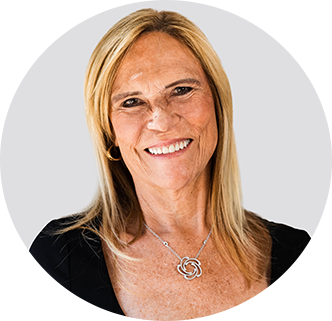 Elizabeth Mann
Elizabeth Mann is the founder of Mann Legal Team. She is a successful trial lawyer as well as a trusted advisor to many companies providing healthcare and pharmaceutical products and services. She concentrates her practice on complex litigation matters and health care regulatory and transactional activities.
Elizabeth's clients report that they have been very satisfied with the results that she delivers. They attribute this success to her mature sense of risk assessment, allowing her to give odds beating advice when it comes to strategic decisions involving how hard to push a case, whether to try it, and when, and under what circumstances, to settle. In transactional and regulatory matters, Elizabeth's clients report that she is a "steady hand" guiding the process forward to secure excellent results. Many of Elizabeth's clients report that over time she has become a valuable member of their management team, having developed a strong understanding of their business needs and imperatives. Elizabeth's clients often refer her services to their colleagues.
Litigation Experience
Represented healthcare provider and pharmaceutical companies in defending Department of Justice investigations.
Represented health insurer and provider group in defending Department of Labor investigation.
Represented real estate developers in dispute with lender, obtained multimillion dollar verdict after jury trial.
Represented an individual plaintiff in a defamation and tort case, obtained multimillion dollar verdict after jury trial.
Represented pharmaceutical companies in antitrust litigation with successful trial results and favorable settlement.
Represented numerous health insurers in ERISA cases, securing defense judgments and favorable settlements.
Represented healthcare insurer defending against claims alleging that the insurer engaged in unfair business practices and violated antitrust laws in its structuring of provider reimbursement, case defensed by summary judgment.
Represented a national insurer bringing antitrust claims against competitors and others with successful resolution.
Represented a large Korean company defending against U.S. antitrust claims with successful resolution.
Represented hotel chain defending against class claims that the hotels' practices violated landlord-tenant laws designed for property rentals, defenses and favorably settled.
Transactional Experience
Led regulatory efforts to secure approval for various health insurers to purchase licensed insurers.
Led regulatory efforts for health insurer seeking to expand its services to offer individual and family plans on and off of the Covered California exchange.
Providing healthcare and FDA compliance advice to international online retailer of medical devices.
Provided HIPAA compliance advice to healthcare companies engaged in all aspects of the finance, insurance or delivery of healthcare products and services.
Providing FDA advice to a public company acquiring a biologics manufacturer.
Represented a pharmaceutical company negotiating with a large GPO for a newly-FDA approved drug.
Provided healthcare regulatory advice to an international health sciences company in purchase and sale transactions involving pharmaceutical companies/assets.
Provided healthcare regulatory advice in transaction where health insurer was purchasing an interest in a large revenue cycle management, EHR and data analytics firm.
Provided healthcare regulatory and change of control advice to international lending syndicate concerning multimillion dollar loans secured by failing healthcare assets.
Advised a nationwide privately held senior living organization concerning captive GPO ownership and safe harbor compliance.
Advised public company health insurance agency concerning compliance with healthcare regulatory requirements.
AWARDS, HONORS AND CIVIC ENGAGEMENT
BTI "Client Service All-Star" – 2020
National Law Journal "Healthcare Trailblazer" – 2019
Daily Journal Top 100 Women Lawyers – 2016 and 2018
Legal Aid Foundation of Los Angeles – Pro Bono Project of the Year – 2007
Elizabeth is very active in the Los Angeles legal community. She is the Co-Chair of the Los Angeles Complex Courts Committee and the Court Funding Committee of the Los Angeles Bar Association. She is also Chair Emeritus of the Litigation Section of the Los Angeles County Bar Association. She is a member of the California Chancery Club. She is a former member of the Board of the Association of Business Trial Lawyers. In these capacities Elizabeth regularly interacts with prominent Los Angeles judges and attorneys.
EDUCATION
University of California, Los Angeles School of Law, JD
Pomona College, BA, phi beta kappa
© Copyright 2021. MANN LEGAL TEAM All rights reserved.