Social Inflation and the Cost of Insurance
March 15, 2023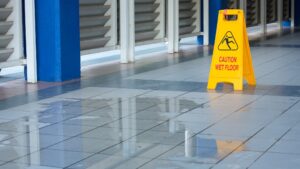 In a groundbreaking report, the Insurance Research Counsel ("IRC") reported that litigation against property owners—including hotels, retail buildings, senior living facilities and corporate headquarters—is increasing in intensity and cost throughout the United States. The IRC attributes this to what it describes as "social inflation," which includes the breakdown of societal inhibitions against filing lawsuits, the advent of litigation funding, the proliferation of attorney advertising, and state statutes increasing pain and suffering thresholds while relaxing statutes of limitations.[1] The IRC reports that NAIC data shows rapid increases in claims costs and in property/casualty premium expenses during the past five years. Indeed, the National Investment Center for Senior and Housing Care 2022 survey report shows that 40% of senior living operators experienced significant increases in their insurance costs.[2]
How to Reduce your Risk
Our experience highlights three important tools to reduce exposure and costs. First, encourage your employees and regular contractors to report any sign of property damage, breakage, plumbing leaks, etc. to management. The old adage, "see something, say something" works here. Second, carefully track and remediate these risks as quickly as possible. Third, for large national operators, create and maintain a database of reported incidents and events within geographic regions. Plaintiffs often achieve surprising successes driving up claims values by demonstrating that a multi-venue operator had records of a particular property issue in proximity to the claim being litigated but ignored this important evidence. Finally, in each instance when someone makes a credible report of a problem, it is smart to dispatch a senior employee to check out the complaint, making a record of the investigation, and any remediation. It is helpful to involve your in-house counsel in these investigations, so that your internal report enjoys the cloak of attorney-client privilege.
Mann Legal has experience representing defendants in premises liability actions across all spectrums, including both private and public lands. James White brings substantial experience to bear, having advised clients on premises liability matters ranging from residential properties to large commercial warehouses in both owned and leased contexts. Elizabeth, the Firm's founder, has represented property owners in a myriad of disputes throughout her career. This experience allows Mann Legal to provide thoughtful, cost-effective litigation and mediation support to the Firm's clients.
[1] Insurance Research Counsel, June 2020, IRCSocialInflation2020.pdf (insurance-research.org).
[2] Executive Insights Report, National Investment Center for Senior Housing and Care, October 2022, Executive Survey Insights Wave 46: September 19 to October 16, 2022 (nic.org).
Elizabeth Mann
Founder
Mann Legal Team, Inc.
(310) 726-1800
1145 Artesia Blvd. | Suite 203
Manhattan Beach, CA 90266
https://www.mannlegalteam.com
© Copyright 2021. MANN LEGAL TEAM All rights reserved.