Easy, Free MCLE!
March 14, 2023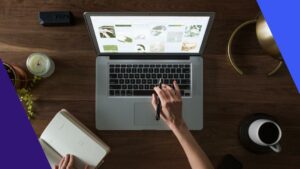 Every two years, California paralegals are required to complete Mandatory Continuing Legal Education (MCLE) requirements.  These MCLE requirements must consist of four hours of education in legal ethics and four hours of either general law or an area of specialized law.  A simple online search will return hundreds of companies that offer courses to satisfy these requirements – for a fee.  With the state required 8 hour minimum, these costs can add up quickly.  The good news is that there are plenty of ways to earn MCLE credits at no cost, including utilizing many of the legal service providers that your firm already pays for.
The LA Law Library is the second largest public law library in the United States and is a generous source of free MCLE credits.  Courses are online and can be accessed 24 hours a day, 7 days a week.  Topics range from Eviction Defense and Counseling on Debt and Bankruptcy to Establishing Guardianships and Disaster Assistance.   Registration is easy and once you are registered you will receive an email with PDF attachments of the course material, including your MCLE certificate that you can fill out after completing the course. 
One of the greatest advances in court document processing has to be the introduction of eFiling.  Not only has eFiling vastly improved the everyday life of a paralegal, but you can also look to your eFiling provider as a great source for free MCLE credits.  My firm uses One Legal and they often offer online webinars that satisfy general law MCLE requirements.  Courses I have taken include "Introduction to Complex e-Filing in Los Angeles County" and "Uncovering the Top eFiling Rejections Reasons."  After completing a course, I receive a certificate by email that I save in my MCLE folder.  
Another avenue for free MCLE courses could be your law firm management software provider.  My firm happens to use CLIO and they do a great job of providing MCLE courses that keep you apprised of general rules and regulations.  I recently attended a CLIO webinar called "Best Practices for Trust Accounting".  Its focus was on California's new trust reporting requirements and the need to keep accurate records.  It is important for a paralegal to stay up to date on new state and court rules and these webinars are a great way to keep apprised of such changes.
One final feature worth mentioning is that both One Legal and CLIO record the MCLE sessions and send registered attendees a link.  This is very helpful in case you want to go back and confirm or reference something you may have learned.  Of course, one of the reasons that One Legal and CLIO providing MCLE courses is to highlight the features and capabilities of their software, and sometimes they may be looking to upsell you on a new service.  Even so, the information provided through these courses is both valuable and relevant.   And more importantly, you are receiving your MCLE credit at no additional costs to your firm!
Stephanie Dunlap
Paralegal
Mann Legal Team, Inc.
sdunlap@mannlegalteam.com
310.726.1800
© Copyright 2021. MANN LEGAL TEAM All rights reserved.